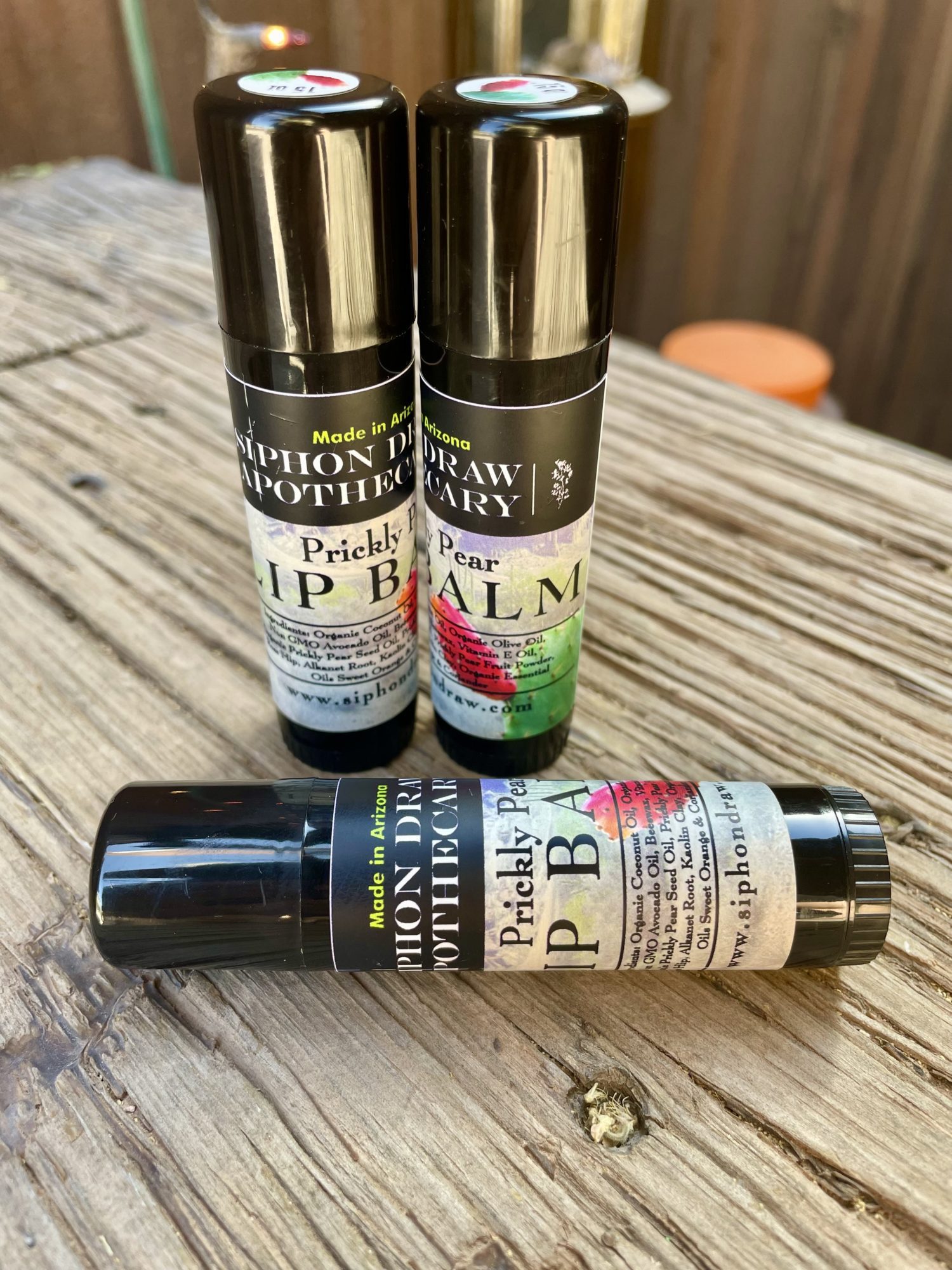 A full half oz. tube of our Prickly Pear lip balm!
This highly moisturizing balm has real Prickly Pear Fruit as well as the incredible oil from Prickly Pear Seeds!!!
This organic oil is bursting with Vitamin E, Linoleic Acid, and other Antioxidants that are a real treat for dehydrated or aging skin!!
-Customer Testimonial-
Neisha W. – April 28, 2018
"Love this place the prickly pear lip balm is awesome!!"
Ingredients: Organic coconut oil, organic olive oil, non-GMO avocado oil, beeswax, organic vitamin E oil, organic prickly pear seed oil, prickly pear fruit powder, rose hips, alkanet root powder, kaolin clay, Organic essential oils: Sweet orange and Coriander