Our biggest supporters have always been the roller derby community! Colleen has been involved in this sport for over 15 years, as an athlete, coach, & referee. We help support these athletes through fundraising, and some of our favorite events to sponsor/attend are Battle on the Bank and Rollercon. We design our products for many things which also includes pain relief options that is great for athletes. At Siphon Draw we are passionate about supporting healthy lifestyle choices, being active, and finding community. 
Just for fun we want to introduce some inspirational athletes …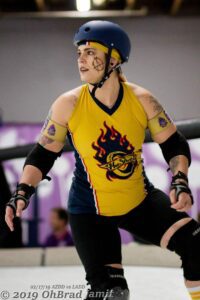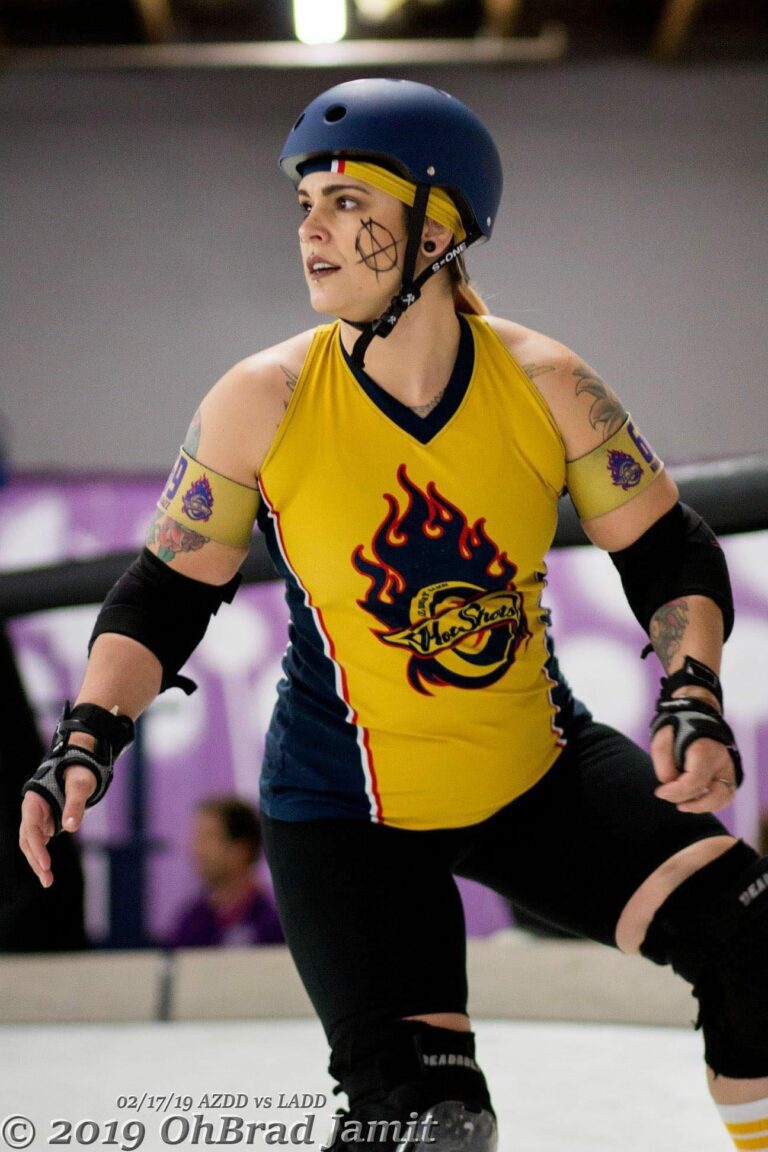 What is your skater name?
Nikki BadAzz
What team do you skate with?
Schoolyard Scrappers
What is your IG handle so people can find you?
@nikkimfj
What/Who inspired you to start skating and how long have you been skating?
I started rollerblading around town around the age of 7 as a way to get out of my house. When I was 13 I bought my first pair of quad speed skates and started learning how to jam skate. A friend of mine took me to my first AZDD bout in 2011. I didn't know much about roller derby at the time. At that bout I saw one of the most remarkable and fearless skaters named HollyHood and I knew so wanted to be just like her some day. I have been skating for the league for almost 9.5 years.
When did you first learn about Siphon Draw Apothecary?
Oh man… I don't even remember. I knew Colleen as a skater then, before she had fully retired as a skater. I don't remember the year of first learning about Siphon Draw Apothecary, but I do remember the first time I tried their products. The first product was the Black Queen soap and it has been my favorite soap ever since. I feel like I find something new and magical every time I visit Siphon Draw Apothecary in person or online.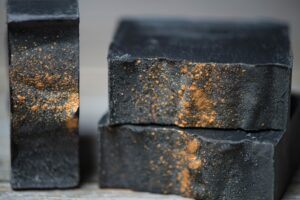 What is your favorite product, and why?
One of my all time favorite products, besides the black queen soap, is the Espresso Face Polish. I put my skin through a lot with how much I sweat. So much dirt and particles stick right to it. But the face polish helps keep my nice refreshed and rejuvenated.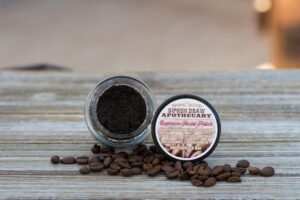 Espresso Facial Polish
Is there anything else you would like to add?
Siphon Draw Apothecary products have changed my world in many ways. Thank you Colleen and everyone at the apothecary for creating such amazing natural treasures.