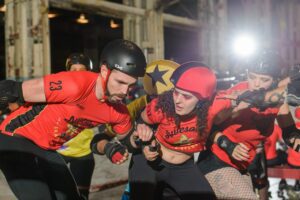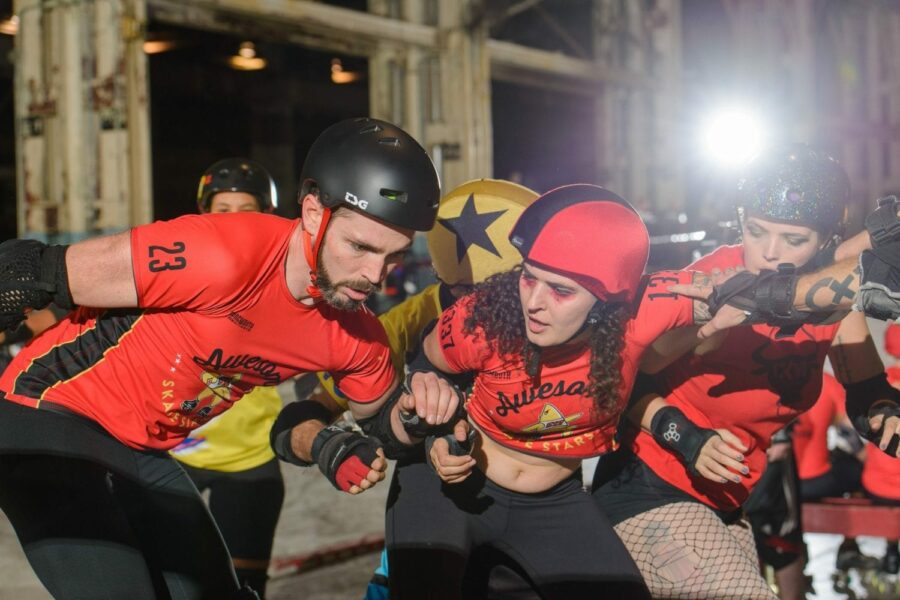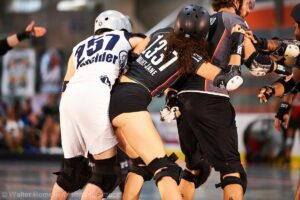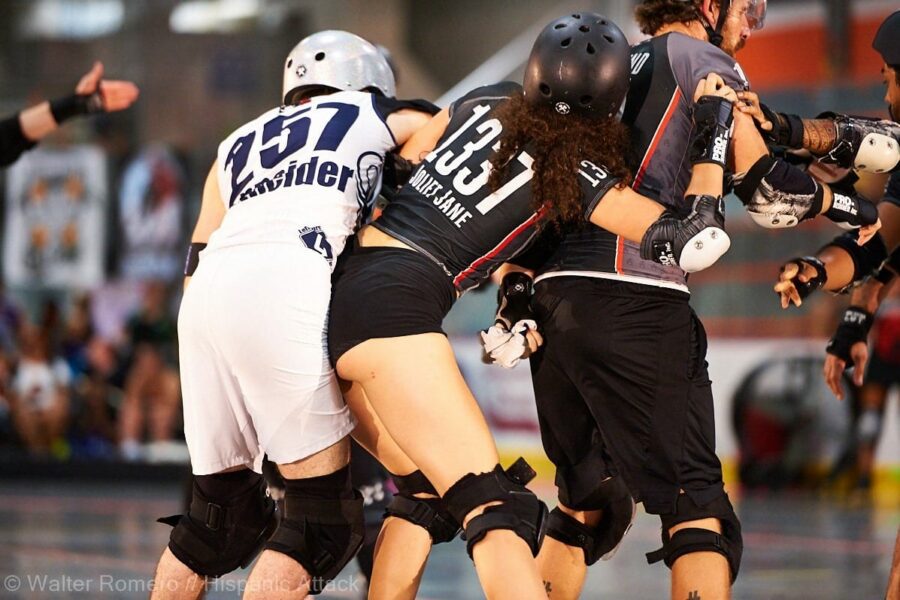 Here is another amazing roller derby athlete we would like to introduce to you!
Our biggest supporters have always been the roller derby community! Colleen has been involved in this sport for over 15 years, as an athlete, coach, & referee. We help support these athletes through fundraising, and some of our favorite events to sponsor/attend are Battle on the Bank and Rollercon. We design our products for many things which also includes pain relief options that is great for athletes. At Siphon Draw we are passionate about supporting healthy lifestyle choices, being active, and finding community. 
What is your Skater Name?
Joliet Jane
What team do you skate with? 
Austin Anarchy (Mens Derby)
What is your IG handle so people can find you?
@isavedmegaton
What/Who inspired you to start skating and how long have you been skating? 
Dusty Doublewide of the TXRD Rhinestone Cowgirls was my original inspiration. I'd just moved to Austin  and seeing her kick butt really affected me. Ive been skating for derby for about 6 years.
What is one boring fact about you? (just for fun) ex: I don't like the texture of paper towels 
I have a tattoo of Jim Carrey on my butt.
When did you first learn about Siphon Draw Apothecary? 
At a derby tournament!
What is your favorite product, why? 
The Chocolate Rose Bath Bomb because I am a sucker for gourmand smells that I would totally eat!  When I use the chocolate rose, I feel like I'm bathing in hot chocolate and its the best.