Our biggest priority at Siphon Draw Apothecary is health! We create products that generate wellness and we do everything we can to help our customers stay healthy.
Right now, we all must take extra precautions to protect ourselves and proper handwashing is one of the most important things you can do.
That's why here at Siphon Draw, we are focusing on hand sanitizers, soaps and salves, and even teaching free classes online about making your own skincare products.

Stay Healthy During Outbreaks
When you are trying to keep yourself and your family healthy, in order to stay healthy during outbreaks it is essential to get rid of the viruses and bacteria through proper hand washing and skincare.
Staying home whenever possible is obviously going to keep you the safest. If you do have to go out, wash your hands as soon as you get home. While you are on the go, carrying a bottle of hand sanitizer can help keep your hands clean while attending to the necessities of life, such as gathering groceries, visiting the pharmacy, or being at work.
Hand Sanitizer
After the current virus outbreak, I decided it was time to make some hand sanitizer and allow others to purchase some as well. The CDC recommends using a sanitizer with at least 60% alcohol in it to combat the spread of the virus.
Our hand sanitizer is made with 99% Isopropyl Alcohol and, it is formulated to make up  70% of the final recipe – so it goes above and beyond the minimum set by the CDC.
Here are the other ingredients in it and what they do:
Aloe Vera Gel – Protects & heals damaged skin
Glycerin – Moisturizes the skin
Organic Prickly Pear Seed Oil – Provides nutrients and antioxidants to the skin
Organic Vitamin E Oil – Improves skin health
You can choose from Unscented or our Defender Blend which is a combination of Clove, Cinnamon, Lemon, Eucalyptus, Lemongrass, & Rosemary!
Right now, when you buy Siphon Draw Apothecary Hand Sanitizer, the price is currently under review. It could change as the price of our supplies change.
If you plan to purchase multiples, there is a maximum of 6 you can buy at a time. This is to ensure there is enough to go around.  Larger quantities are available. If you need a larger supply, please contact us directly.
We have been happy to supply medical professionals, Fire Fighters, Food Service Workers and other essential professionals in need!

Soap and Salve
Hand sanitizers help, but they aren't as effective as washing your hands with soap and water. The CDC released a guide for proper handwashing. It's important to lather every single inch of your hands so you don't leave any germs behind.
You also want to lather your hands for at least 20 seconds. This gives the soap time to eliminate all the germs on your hands.
Here are the instructions, straight from the CDC:
Follow these five steps every time.
Wet your hands with clean, running water (warm or cold), turn off the tap, and apply soap.
Lather your hands by rubbing them together with the soap. Lather the backs of your hands, between your fingers, and under your nails.
Scrub your hands for at least 20 seconds. Need a timer? Hum the "Happy Birthday" song from beginning to end twice.
Rinse your hands well under clean, running water.
Dry your hands using a clean towel or air dry them.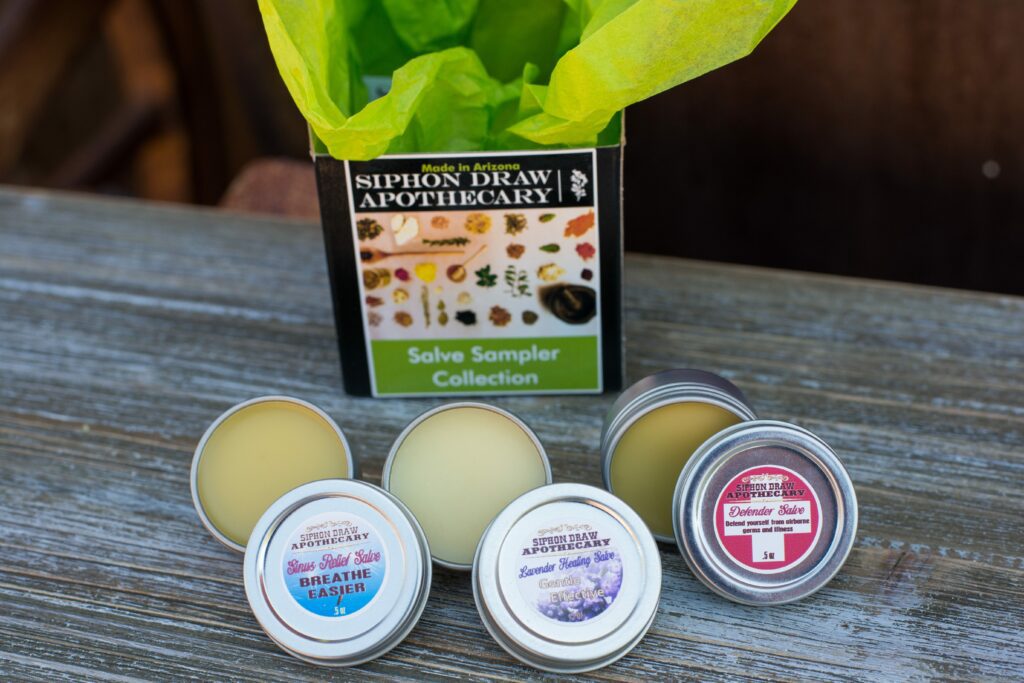 I have lots of luxurious soaps that will wash away the germs and leave your skin feeling nourished. Choose your favorite from the following list:

Take A DIY Skincare Class
If you are looking for something fun to do while you are practicing social distancing, you can take one of my online classes. I will be streaming them live on Facebook for free every Friday morning.  If you want a box of supplies, you can buy one in my shop, but no purchase is necessary to take the class.
Topics include: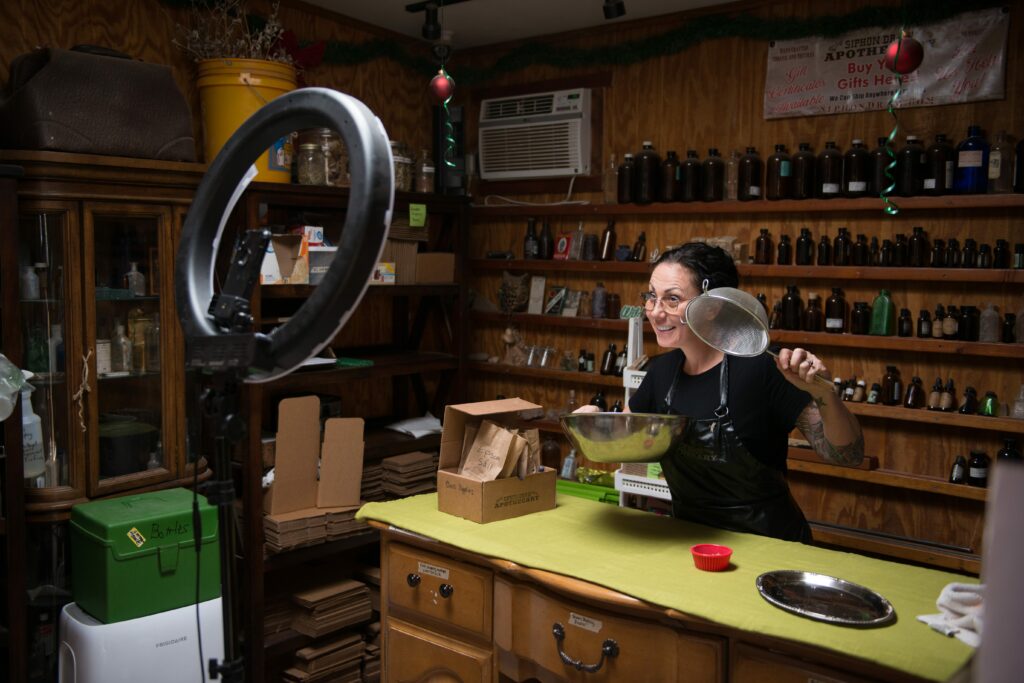 Is there anything else you would like to learn about health and skincare? Drop us a line on our Facebook and Instagram. Sign up for our email list if you want to be the first to hear about our specials and new products!
Most importantly, stay healthy and stay safe out there.